Drawing for children on the theme family
The Lancashire Grid for Learning provides a variety of educational resources, content and managed services to support schools in maximising the benefits of technology to support teaching and learning. If you have drawing for children on the theme family feedback regarding our resources, content or services, please contact us.
CURRICULUM Links, resources and support for curriculum areas. PRIMARY ENGLISH Information, projects and resources to support Primary English. PRIMARY MATHEMATICS Information and resources to support Primary Mathematics. PROJECTS AND INITIATIVES Information of local and nationally run projects and initiatives.
SECONDARY Information, projects and resources to support Secondary subjects. LPDS NATIONAL CURRICULUM SUPPORT MATERIALS Resources for developing a whole school curriculum. SHARING GOOD PRACTICE Information about the LPDS Award. Your browser will redirect to your requested content shortly. Search for activity by keyword or browse by topic or theme. This article is about the children's TV series. The television series is based on the Arthur Adventure book series, written and illustrated by Marc Brown.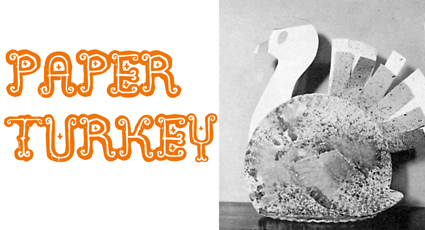 1994, and aired its first episode on October 7, 1996. A pilot for the spin-off series Postcards from Buster aired in December 2003 as a season 8 episode of Arthur. Arthur often deals with important issues families face such as asthma, dyslexia, cancer, diabetes, and Asperger syndrome. Arthur became one of the highest-rated shows on PBS Kids for several years since its debut, averaging almost 10 million viewers weekly in the U. Arthur Read, the series's titular character, is an anthropomorphic eight-year-old brown aardvark who lives in the fictional town of Elwood City. He is a third-grade student at Lakewood Elementary School. TV series is partially produced by WGBH.
Furthermore, Elwood City's professional baseball team, the "Elwood City Grebes", appears to be a fictional representation of the Boston Red Sox. There are also firm references to Brown's hometown of Erie, Pennsylvania. Most notably, the local shopping mall in the TV series is called "Mill Creek Mall", a reference to Millcreek Mall. In 1994, Marc Brown was approached by WGBH and PBS about the possibility of adapting the Arthur books into a television series. Brown was reluctant at first to become a part of a medium for which he had little respect, but soon agreed when he learned that the objective of the television series would be to use the powerful medium of television to promote children to reading books. Although the program is primarily written and produced by WGBH of Boston, the production of the animation and voice acting are done in Montreal, Toronto, South Korea, and Hong Kong. Marc Brown's children, Tolon, Eliza and Tucker, are referenced in the show many times, just as they are in the Arthur book series.
For example, the town's moving company is called "Tolon Moving", and everyday items such as cups or pencil sharpeners have the word "Eliza" printed on them. References to Cookie Jar Entertainment and WGBH also appear often on the show. In October 1999, Cinar was investigated for tax fraud. Bahamian bank accounts without the board members' approval. In season 12, the series began producing and airing episodes in 1080i HD. However, until January 2013 in the U.
4:3 aspect ratio, with the left and right sides cropped out. They have since begun airing in 16:9 in January 2013. Season 12 also marks the switching of animation studios from AKOM to ASHK. The TV series' reggae-style theme song, "Believe in Yourself", was written by Judy Henderson and Jerry de Villiers Jr. Ziggy Marley and the Melody Makers. The original music score was produced by Ray Fabi. In season 2, the song "Crazy Bus", written and performed by then-head writer Joe Fallon, was introduced.
It served as the alternate anthem of the television series. Cellist Yo-Yo Ma and jazz composer Joshua Redman covered the song on the ending credits of the season 4 finale episode, "My Music Rules". Many celebrity guest stars have appeared on the show, each providing the voice for their anthropomorphic animal counterpart, excluding Joan Rivers, who played as Francine's maternal grandmother. Lance Armstrong and Joan Rivers are the only guest stars to make more than one appearance on the series.
Arthur's immediate family is the focus of the series, with most episodes involving Arthur, his younger sister D. David and Jane, baby Kate and their dog Pal. Arthur's closest friends include Buster, Francine, Muffy, Binky and the Brain, with Sue Ellen, Fern and George as frequent supporting characters. Arthur and his older friends than her classmates, save for run-ins with the Tibble twins and her imaginary friend, Nadine. Unlike most animated television series, Arthur showcases a wide range of voice actors.