Methods familiarize children with the children"s instrumental classics
We recognize the jubilee time of methods familiarize children with the children's instrumental classics new millennium as a special opportunity for conversion and spiritual renewal for the Church in general, and for our priests in particular. With that in mind, we offer this Basic Plan for the Ongoing Formation of Priests. We hope that this ratio fundamentalis or basic plan will provide an impetus for ongoing formation and a catalyst for program development.
This Basic Plan for the Ongoing Formation of Priests can complement and follow up the Program of Priestly Formation currently in use in the United States. We propose this document for the ongoing formation for priests as a guide for the next ten years. We are mindful that the majority of those who will make up our presbyterates in the next ten years are already priests, and thus, will benefit from the directions in this document. We recognize the special and unique formational needs of members of religious congregations. This document is aimed more specifically to members of diocesan presbyterates. We invite those responsible for the ongoing formation of members of religious congregations to study this document and to make useful applications where possible.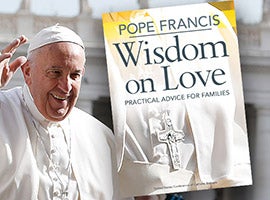 We hope that the episcopal conference will periodically renew this plan. We are grateful to many people for their work in developing this document. I would like to express our thanks to the members of the Priestly Life and Ministry Committee who have spent many hours in reviewing this work. They are as follows: Bishop Francis J. Skylstad, Bishop Arthur Tafoya, and Bishop Paul A. Consultants to the committee are the following: Very Rev. It is our hope that this document will be studied by bishops, priests, and seminarians throughout the United States.
We call upon individual presbyterates, through their priests' councils, to give special attention to the implementation of the principles contained here. We understand, again in light of the Holy Father's words to us, that our responsibility for the ongoing formation of priests is rooted in our sacramental relationship with our respective presbyterates: "The Bishop's responsibility is based on the fact that priests receive their priesthood from him and share his pastoral solicitude for the People of God. In obedient response to the Holy Father's express wishes, we commit ourselves to supplying the necessary personnel, time, and finances to make the ongoing formation of priests an effective reality in the life of our dioceses. We will do our best in our respective dioceses. We will also join forces regionally and nationally, when that kind of collective and collaborative effort and investment will better serve the purpose of ongoing formation for priests. We commit ourselves to reminding our priests of the importance of ongoing formation. We will encourage them in their efforts, and we will call them to accountability in the name of the Church.